Active Research:
As one of the collaborating sites of this pivotal / Phase III clinical trial, Dr. Panero in conjunction with UC Davis investigators aim to test both safety and efficacy of point-of-care cellular therapy, which intends to treat pain and function associated with knee osteoarthritis.
Participants in the clinical trial undergo an out-patient treatment performed in under two hours:
A physician harvests a small amount of fat tissue from a patient's abdominal or gluteal region under local anesthetic.
Using our SVF-2 technology, a patient's own cells are isolated and concentrated into a cellular implant.
The cellular implant is injected into the knee under ultrasound image guidance for precise placement and characterization.
The trial is a step in an FDA approval process which follows the publishing of data regarding cellular therapy becoming the first for osteoarthritis to meet study endpoints using autologous stromal cells from adipose tissue in a randomized, placebo-controlled clinical trial.
"Eighty-eight percent of subjects responded greater than placebo at one year and reported a median 87% improvement in pain, stiffness and function," said William W. Cimino, Ph.D., CEO of GID BIO. "We are able to isolate and concentrate the right types, number and viability of cells to create an effective therapy."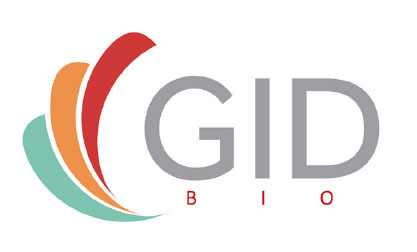 Autologous adipose-derived stromal vascular fraction cells for the treatment of knee osteoarthritis
ABOUT THIS CLINICAL TRIAL:
This study will determine if theinjection of stromal vascular fraction(SVF) cells (contains stem cells)derived from your fat will reducepain due to osteoarthritis. A smallamount of fat taken from yourabdomen, flank or thigh will beprocessed and the SVF cells will beinjected into your knee.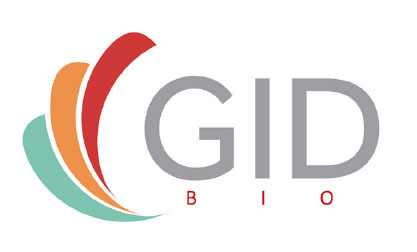 Patient enrollment is open for a pivotal/Phase III clinical trial to test GID BIO's cellular therapy for knee osteoarthritis
GID BIO's @GID_BIO point-of-care cellular therapy is being tested to treat knee osteoarthritis in an FDA-compliant pivotal/Phase III clinical trial being led locally by UC Davis Physicians:
• Brandee Waite, MD Director, Sports Medicine Fellowship
• Alberto J. Panero, DO, Regenerative Orthopedics Specialist
• Charles De Mesa, DO, MPH Principal Investigator, Director, Musculoskeletal Medicine, Anesthesia & Pain Medicine
Publications: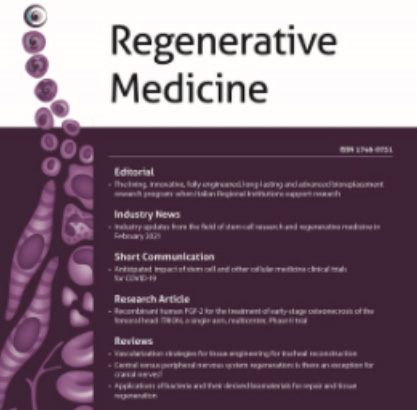 Pain and Functional Outcomes of the Sacroiliac Joint After Platelet Rich Plasma Injection:
A Descriptive Review. Regenerative Medicine.
Regenerative Medicine Journal. 2021 January; 16:87-100.
Authors: Rothenberg J, Godha K, Civitarese D, Malanga G, Singh J, Panero A, Everts P, Dididze M, Jayaram P
Summary: While Platelet Rich Plasma (PRP) is a promising therapy for sacro-iliac joint disease
The purpose of this manuscript is to highlight and review the status of literature regarding efficacy of platelet-rich plasma (PRP) in the treatment of sacroiliac joint (SIJ) dysfunction. A review of the literature on PRP interventions on the SIJ or ligaments was performed. There appears to be inconsistent and insufficient evidence for a conclusive recommendation for or against SIJ PRP. Seven studies had improvements in their respective primary end point and demonstrated a strong safety profile without any serious adverse events.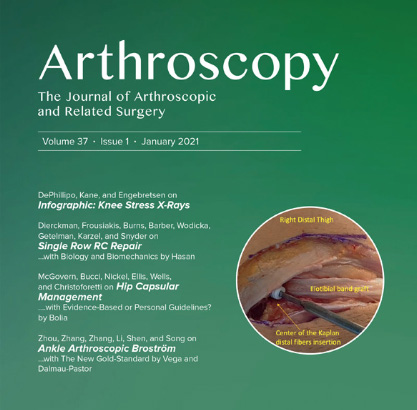 Ultrasound Assessment of the Superior Capsular Reconstruction With Dermal Allograft: An Evaluation of Graft Thickness and Vascularity
Arthroscopy. 2019 Dec;35(12):3194-3202
Authors: Hirahara AM, Andersen WJ, Panero AJ
Summary: The SCR dermal allograft significantly thickens at its lateral aspect, presents with evidence of vasculature in most patients in the first year of implantation, and is not resorbed by the body.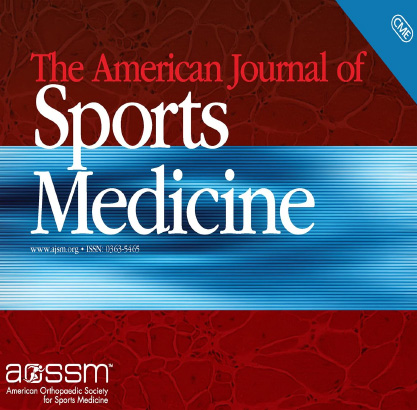 Are Amniotic Fluid Products "Stem Cell" Therapies? A Study of Amniotic Fluid Preparations for Mesenchymal Stem Cells with Bone Marrow Comparison.
Am J Sports Med. 2019 Apr; 47(5):1230-1235. Epub 2019 Mar 7.
Authors: Panero AJ, Hirahara AM, Andersen WJ, Rothenberg J, Fierro F.
Summary: Amniotic Fluid Products should not be considered "stem cell" therapies, and researchers should use caution when evaluating commercial claims that products contain stem cells. Given their growth factor content, however, AFPs may still represent a promising tool for orthopaedic treatment.

An MRI Analysis of the Pelvis to Determine the Ideal Method for Ultrasound-Guided Bone Marrow Aspiration from the Iliac Crest.
Am J Orthop. 2018 May; 47(5).
Authors: Hirahara AM, Panero AJ, Andersen WJ.
Summary: Using magnetic resonance imaging (MRI), we reviewed 26 total lumbar spine MRI scans (13 males, 13 females) and found that an angle of 24° should be used when entering the most medial aspect of the posterior superior iliac spine (PSIS) and that this angle did not differ between the sexes. The distance that the trocar can advance after entry before hitting the anterior ilium wall varied significantly between males and females, being 7.53 cm in males and 6.74 cm in females. In addition, the size of the PSIS table was significantly different between males and females (1.20 cm and 0.96 cm, respectively)

Superior Capsular Reconstruction: Clinical Outcomes After Minimum 2-Year Follow-Up.
Am J Orthp. 2017 Nov/Dec; 46(6). 266- 278.
Authors: Hirahara AM, Panero AJ, Andersen WJ.
Summary: Our data showed SCR with dermal allograft effectively restored the superior restraints in the glenohumeral joint and yielded outstanding clinical outcomes even after 2 years, making it an excellent viable alternative to RTSA.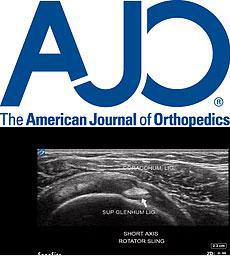 A Guide to Ultrasound of the Shoulder, Part 3: Interventional and Procedural Uses
Am J Orthop. 2016 November;45(7):440-445. Author(s): Alan M. Hirahara, MD, FRCS(C)
Alberto J. Panero, DO
Ultrasound is an extremely useful diagnostic tool for physicians, but recent advances have found that ultrasound's greatest utility is in interventional and procedural uses. Numerous studies have demonstrated a significant improvement in outcome and patient satisfaction when using ultrasound guidance for injections. Newer techniques are emerging to use ultrasound as an aid to surgery and interventional procedures. This allows the physician to use smaller incisions and less invasive methods, which are also easier to use for the practitioner and more cost-effective.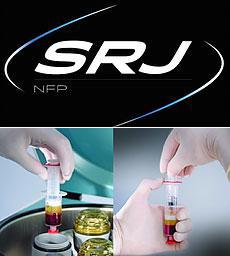 Platelet-Rich Plasma or Hyaluronic Acid Intra-Articular Knee Injections for Early OA, Which is Better?
Sport Rev J. 2016;1(6). Author(s): Raghunanandan A, Panero AJ
Recent literature has supported the use of platelet-rich plasma (PRP) in clinical practice as a minimally invasive intra-articular injection option over the more commonly used hyaluronic acid (HA) for knee joint osteoarthritis (OA). PRP has been shown to have many positive effects on the joint micro-environment, however, the varying strength level of its evidence makes its use controversial. In view of this, Giuseppe Filardo et al. completed a level 1 double-blind randomized controlled trial to evaluate the effectiveness of PRP on early stages of joint degeneration and hypothesized that PRP would show a superior result compared to HA at a 12-month follow-up.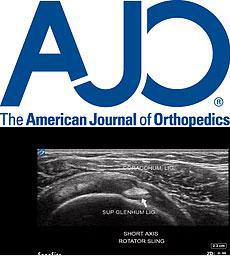 A Guide to Ultrasound of the Shoulder, Part 2: The Diagnostic evaluation.
Am J Orthop. 2016 May-Jun; 45(4):233-8. Author(s): Hirahara AM, Panero AJ.
Ultrasound is becoming an increasingly accessible modality for its easy and accurate evaluation of shoulder pathology. In Part 1 of our series (Am J Orthop. 2016;45(3):176-182), we showed how musculoskeletal ultrasound can be properly coded and reimbursed and can be as effective in evaluating the shoulder as magnetic resonance imaging, yet more economical. With more physicians beginning to incorporate this technology into their practice, we describe the physics of ultrasound and our methods for evaluating the shoulder with ultrasound. In the coming year, new certifications are emerging that may be required to perform and bill for these services. Staying abreast with the current guidelines and protocols being introduced by the American Institute of Ultrasound in Medicine and the American Registry for Diagnostic Medical Sonography will be essential.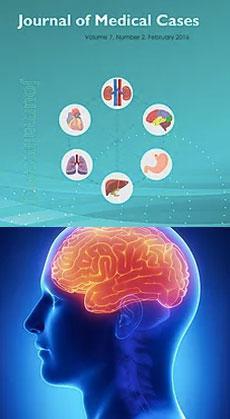 How a Seemingly Minimal Physical Exam Finding Unveiled a More Serious Condition: A Case Report
J Med Cases. 2015; 6 (6):240-24. Author(s): Rothenberg J, Ross K, Harrington A, Panero A
Cerebral contusion following a concussion is a severely debilitating and possibly life-threatening condition that is not readily uncovered in American football players. We describe the case of a 16-year-old high school male who presented to a university-based concussion clinic 5 days post helmet-to-helmet collision with symptoms of nighttime headaches, dizziness, and difficulties with concentration and word finding. Neurocognitive evaluation demonstrated decreased visual and verbal memory, along with a very high concussion symptom score on the Immediate Post-Concussion Assessment and Cognitive Test (ImPACT®). Physical examination findings revealed lower extremity hyperreflexia with pathologic spread to bilateral knees and Achilles tendons. These focal neurologic signs prompted obtention of brain and cervical spine imaging, which demonstrated a right temporal lobe contusion and multiple cervical disc herniations. This case emphasizes the importance of a thorough neurologic examination. Failure to recognize these critical signs could have resulted in premature or unsafe return to play, ultimately exposing the athlete to the risk of additional trauma. Concussion is primarily diagnosed clinically and therefore imaging is not routinely obtained. Thus, fastidious upper motor neuron testing should be a fundamental component of the standard neurologic examination when evaluating players suspected of having a concussion.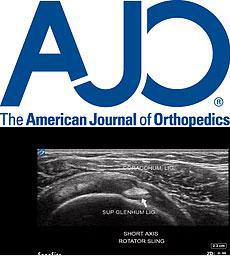 A Guide to Ultrasound of the Shoulder, Part 1: Coding and Reimbursement.
Am J Orthop. 2016 Mar; 45(3):176-82. Author(s): Hirahara AM, Panero AJ.
Ultrasound is an inexpensive, easy, mobile, dynamic study that has many advantages over other imaging modalities. Several studies have shown the need for an ultrasound during procedures, with significantly improved outcomes and patient satisfaction. Other studies have also shown that ultrasound has medical and economic advantages over magnetic resonance imaging. With the increased use of ultrasound in the office, operating room, and during athletic competitions, the need for accurate coding is essential. Reimbursement is viable for both radiologists and non-radiologists. In the coming year, "appropriate use criteria" will be introduced and implemented. Physicians need to be prepared and informed of all the necessary requirements and coming changes regarding the use and billing of ultrasound procedures.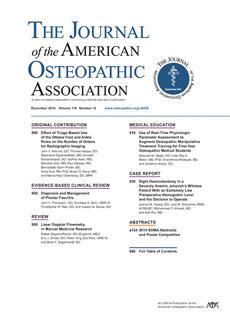 The Emerging Use of Platelet-Rich Plasma in Musculoskeletal Medicine.
JAOA. 2015 Jan; 115(1): 24-31.Author(s): Bashir J, Panero A, Sherman A.
​
Platelet-rich plasma (PRP) is one of many new developments within the expanding field of regenerative medicine. Specialists in areas such as orthopedics, physical medicine and rehabilitation, and rheumatology have been exploring the benefits of this novel therapy. Although PRP therapy remains controversial and has minimal clinical trial support, the use of orthobiologics such as PRP continues to advance as patients seek nonsurgical approaches to acute and chronic musculoskeletal injury and disease. However, academic acceptance, as well as insurance reimbursement, remain reliant on solid and repeatable positive results from large clinical trials. The authors summarize the evolution of PRP therapy and report on its status.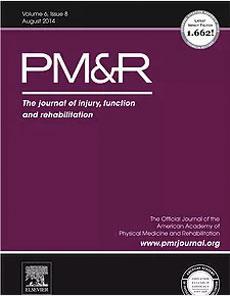 Surrogate decision making in the case of a pregnant woman newly disabled with brain injury.
PMR. 2013 Jan; 5(1): 57-65. Author(s) Fins JJ, Hammond C, Tarsney PS, Panero A.
Brain injuries are never planned. Brain injuries also disproportionately affect young adults who are busy with young adult tasks such as school, selecting careers, dating, choosing whom to marry, and whether to become parents. Young adults have rarely spent much time thinking about advance directives or wills, and almost never have left guidance for decision making in the event of brain injury. Thus, brain injuries often pose some of the most difficult dilemmas in medicine and certainly for those who must make decisions on behalf of the person with brain injury, specifically, the family and healthcare team.