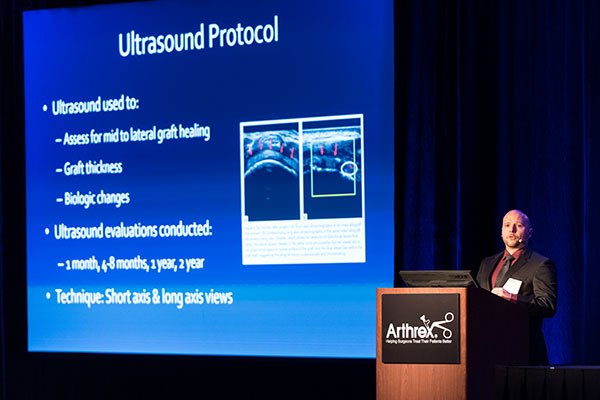 Experience… EXPERIENCE.
Having done thousands of interventional orthopedic procedures including PRP, BMC, and mFat procedures, Dr. Panero has a wealth of knowledge on what type of biologic to use in specific problems and how to make adjustments that can optimize the outcome. His research and international experience gives him access to the world's best consultants to discuss difficult cases and upcoming technologies. In the rare occasion that a complication happens this experience can be the guiding light on overcoming it and getting the cart back on track.
PRECISION MATTERS
Long gone are the days of stabbing around with the needle until you find the spot. With advancements in imaging technology there is no reason not to do every procedure with image guidance to ensure optimized precision and safety.
At B.I.O.S we are specialty trained in the use of:
Musculoskeletal Ultrasound – a dynamic imaging modality that we use both to diagnose pathology and guide procedures.
Fluoroscopy – live x-ray guidance that allows us to reach specific anatomical locations in the spine and guide needles precisely inside of bones for injections.
Nanoarthroscopy – this amazing new technology allows us to look inside of the knee with a camera slightly bigger the size of a needle.
Customized Prescriptions
Every patients brings with them a unique condition within the context of their physical abilities, genetic predisposition, and lifestyle habits. Thus, even the same type of pathology may have to be treated differently in different patients. Moreover, not every patient's goals are the same. One may be trying to walk without pain, while the other wants to run an ultra-marathon without pain.
In that same vein, not every interventional orthopedic treatment can be done exactly the same way.
At B.I.O.S we tailor each treatment plan accordingly. We are able to make a variety of PRP and BMC preparations, and use in certain scenarios scaffolds to ensure that we
SCIENCE WITH A HUMAN TOUCH
At B.I.O.S we believe in the mind body connection and developing a relationship that meets our patient's goals. We treat everyone with empathy and compassion. The art of medicine lives within the human touch. In order to apply the science we have to always ensure the right diagnosis is being made. Treating the patient first and not just the imaging findings, we focus on a thorough physical exam to connect the patient to the diagnostic findings.